Welcome to Woodlands Rainforest Retreat
Hidden in the spectacular rainforest of the Black Spur, in the mountains on the edge of Victoria's famous Yarra Valley, is one of Australia's leading boutique accommodation retreats and the ultimate secret hideaway for couples.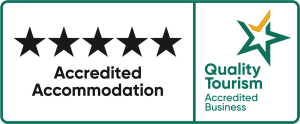 About us
At Woodlands Rainforest Retreat we provide a rare combination of genuine privacy, indulgent luxury and nature based experience in a secluded temperate rainforest setting.
The architect designed self-contained cottages are situated in rainforest remnant on 16 hectares of native forest. Overlooking the fern gullies of Hermitage Creek near the tiny hamlet of Narbethong.
Just over the Black Spur, 80 km NE of Melbourne, Woodlands is beautifully positioned on the edge of Victoria's famous Yarra Valley and is just 30 minutes' drive from the cross country ski trails of Lake Mountain and the boating and fishing waterways of Lake Eildon, Victoria's second largest body of water (after Port Phillip Bay).
X
Woodlands Rainforest Retreat has been designed and built to exceed your expectations.
Each cottage is hidden in its own separate enclave within the rainforest. Offering complete seclusion, both from each other and the outside world. They are completely out of sight, overlooking beautiful fern gullies and a private bushland lake, with the sound of the babbling Hermitage Creek in the background.
There are no neighbors – only the wildlife, including riotous parrots and cockatoos, kookaburras, wombats, wallabies, echidnas, and platypus (if you look and listen very carefully). You can enjoy a unique part of Australia. A temperate rainforest with native flora and fauna featuring magnificent wildlife.
Massage Indulgence Packages
5 of 5 stars Reviewed (TripAdvisor)
We stayed at Woodlands for a short break after our wedding. From the moment we walk into our cabin we impress beyond our expectations. From the attention to detail and little touches to the warm and inviting ambiance, our accommodation was the perfect spot to unwind and relax. Stepping out onto the balcony, the beautiful, tranquil setting and friendly wildlife (hand-feeding King Parrots and Rosellas) added to this already impressive accommodation. The in-room spa, combined with Woodland's signature scent products, made relaxing easy, and the comfortable bed with no traffic or other noise made it easy to get a good sleep and recharge. The staff were very helpful and friendly, even dropping off a very much appreciated surprise to help celebrate our wedding. But respected our privacy, making our stay feel not like your 'run-of-mill' hotel but more like your own private hideaway. Our time at Woodlands was over far too quickly and we found ourselves not wanting to leave. We will definitely be back!
Review from Fi H